Since 1946, ACC component company Saiia has provided outsourcing services to mine owners and operators. In addition, other ACC companies have experience in the mining industry, and histories of providing mining services. These services range from infrastructure work such as grading and pond construction to greenfield site development, overburden removal, and turnkey production mining.
All work is completed according to MSHA regulations. ACC has a team dedicated to MSHA compliance, and we regularly conduct in-house training to ensure that all employees are knowledgeable about current MSHA rules, safety, and inspection practices.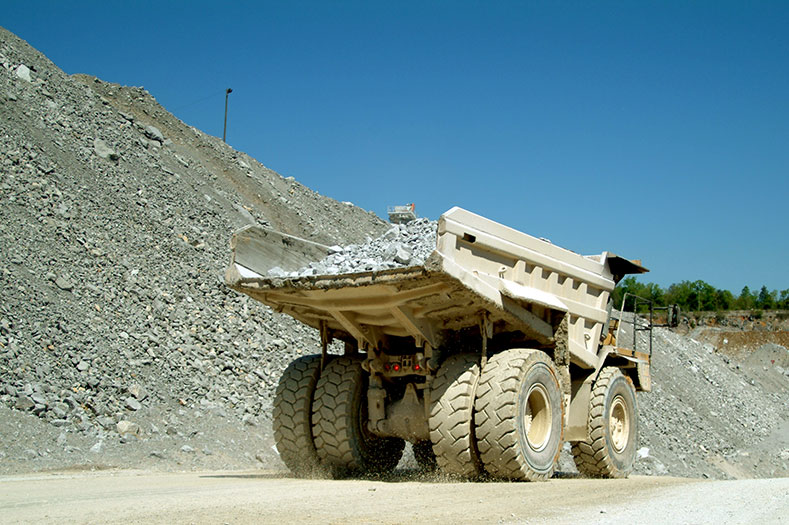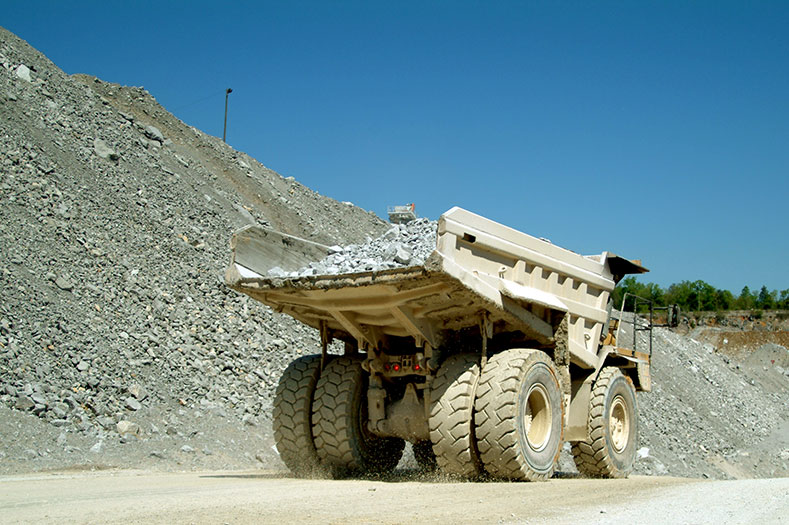 Overburden Removal
ACC has decades of experience removing overburden material to expose mineral reserves and support the success of clients' mining operations. We have worked extensively in difficult and challenging conditions, and have the equipment required to move large quantities of clay, mud, sand, or rock.
Production Mining
We provide turnkey services that allow quarry owners and operators to focus on producing their finished products. These services include drilling and blasting, loading, and delivering material to the primary crusher.
Greenfield Sites
Our services for greenfield sites include overburden removal, construction of perimeter berms and sediment ponds, erosion-control measures, and revegetation. We understand the importance of environmental compliance and community relations at new quarry developments, and we are committed to operating in an environmentally responsible manner at every project.
Reclamation
For the reclamation of quarries, coal mines, and plant sites, owners turn to ACC for services that include the removal and disposal of waste products, grading and stabilization of slopes and spoil piles, construction of access roads, and site grading for potential future use.
Grading
We use our extensive experience, advanced technology, and robust equipment capabilities to deliver grading services covering a wide variety of mining-related applications. This includes constructing new ponds, dams, and stormwater systems; preparing sites for new facilities or expansions; and creating new rail lines and access roads.